---
---
---
---
---
---
---
---
---
---
---
---
---
---
---
---
---
---
---
---
---
---

The new album, "Walking In Starlight", is produced by the band and mixed by legendary producer Max Norman and up and coming Swedish producer Ronnie Björnström (also guitarist in Aeon).
The album contains 13 tracks and will be released in Europe through AOR/Metal Heaven on september 26th.
It's an album full of classic hardrock and melodic metal, some modern touches and even some AOR-ish hints, says guitarist and founding member Mats Karlsson. We've tried to not be so predictable, stretched out a bit and let the songs lead the way. So some of the tracks are a little longer than we used to allow them to be before. First time we worked with a real string quartet also, which was great.
Since we don't have a bassist in the band, we've had a couple of good friends come in and help us out with the bass parts, and it turned out great, says the other guitarist and founding member Thomas Drevin, Bass duties are handled by Johan Niemann (Evergrey, -ex Therion) and Lars Ericsson (The Summit). We also added some Hammond and various keyboards, mostly played by Mats' brother Ulf Karlsson.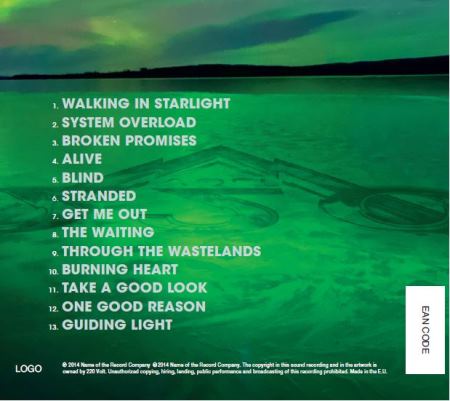 cover photograph courtesy of our friend and great photographer Göran Strand. www.astrofotografen.se
Teasers are coming up soon
---
---